Webmaster
Save the date! December 17th, 2020 is the 117th anniversary of powered flight. The First Flight Society will be honoring Frank Caldwell as the 2020 [...]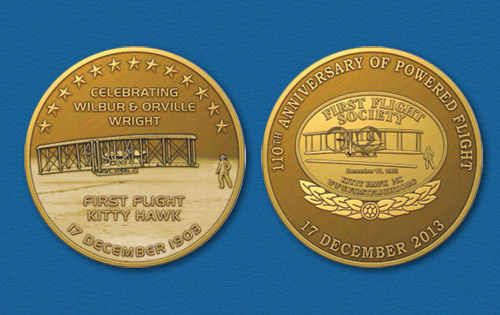 From commemorative coins to caps and Flyer subscriptions, we've got something for every flight fan.
Welcome to First Flight Society
Our website will give you lots of information not only about the origins of aviation, but also about major aviation milestones and events of today. You will find out what the First Flight Society accomplishes, how to join the Society, and how to contact us.
Return to the Outer Banks every December 17th to celebrate the "12 seconds that changed the world" and meet fellow enthusiasts.
Webmaster
Save the date! December 17th, 2020 is the 117th anniversary of powered flight. The First Flight Society will be honoring Frank Caldwell as the 2020 Paul E Garber Shrine inductee. Like every other event held [...]